Curation seems to be this year's hottest ad tech buzzword. And while the term is everywhere, it hasn't just come out of nowhere. The rise of this new buying method was born out of a combination of several factors.
In an increasingly fragmented landscape, agencies ended up working with a very large number of SSPs and even purchasing from buyers. Publishers were also working with several SSPs and acting as buyers as well. To complicate things further, the arrival of header bidding meant the notion of uniqueness no longer existed as buyers were faced with an abundance of inventory without any transparency, distinction in quality, or added value.
In this environment, how do you choose the best path to unique, quality inventory? And how can you sort through all this inventory to identify the one that best meets your campaign objectives? This is where curation comes in.
What is Curation?
Operated on the SSP side, curation is the act of filtering inventory with specific expertise in audience data, contextual segments, or niche inventory in order to enrich, categorize, and package a unique cross-publisher deal ID sold to the buyer who has expressed this specific need.
SSPs are able to implement curation solutions better than anyone because they are directly connected to the inventory and can best leverage its different assets (uniqueness, quality, etc.) and the environment in which it is available.
By being closer to the inventory, SSPs can offer refined inventory forecasts on price and volume at every step of deal creation, which is key when you are looking for a niche audience. In the end, it brings users much more flexibility in their campaign activation and monitoring.
Who Can Become a Curator?
Any specialist who brings added value or expertise to an inventory offering is a curator. In this way, data providers, publishers, retailers, or agencies can be curators as they enrich inventory with first-party data, offer specific inventory verticals, or advanced expertise.
What Added Value Does it Provide?
To simplify things a bit, let's look at travel as an analogy. Thanks to travel comparison sites, there are now a plethora of offers on the market. How do you find the one that suits you best? Is it the one at the best price? The one that offers the most efficiency?
Curators work like a travel agency that will offer you a package with the right hotel at the best price that includes the required kids club, the right flight, and the best recommendations for your visit. This is the additional value provided by a curator: the ability to filter the inventory to bring simplicity, added value, transparency and uniqueness where there is none.
What Benefits Does it Offer?
Curation offers everyone time savings in deal creation and management compared to traditional PMPs because it is cross-publisher and offers great optimization capabilities. In addition, it offers each audience multiple advantages.
For advertisers and agencies working with curators:
A precise answer to buyer KPIs with simplified activation and increased operational efficiency.
Access to inventory experts as an extension of their team
For data providers:
Full control of proprietary data
Extended market coverage
Ability to master how data is activated and a way to optimize campaign performance
For publishers:
Access to new media budgets – including those that some advertisers may not have traditionally made accessible to curators
Ability to activate audience extension without investing in a costly DSP seat
---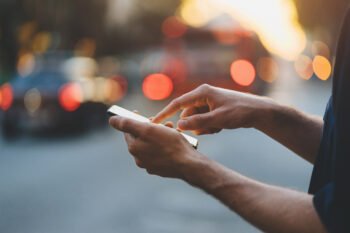 Learn how to get started with curation