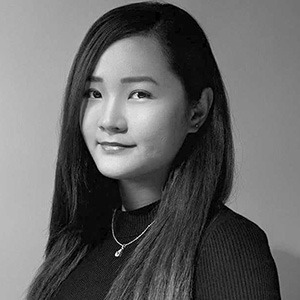 Each month, we're getting to know an Equativ employee from one of our global offices by asking them a few questions.

Meet Si Wei, a Customer Support Specialist II in Paris, and see what she enjoys about working at Equativ.
Q. How would you describe your day-to-day?
My typical day-to-day duties will be to help internal and external customers in solving incidents and requests in the form of tickets. I work a lot with colleagues from different teams globally – in particular the Product and Service team. Other than that, I am proactively monitoring our team goals to make sure that I do my part to achieve the best score possible.
Q. What do you find most rewarding about your job?
Interacting with different individuals from different teams and being given the opportunity to work on different projects like Support Day and Ideazone. I also enjoy the challenge of investigating the root cause of incidents, finding a solution, and trying my best to help improve our product through escalation.
Q. What are some of your personal interests or hobbies?
I like to learn new things, especially in the creative department. I am interested in painting, sculpting, and pottery. Other than that, I enjoy spending time with close ones and in the garden surrounded by five alpacas and a dog.
Q. What do Equativ's values mean to you and how do you see them in action?
I do see Equativ's three values in action on a daily basis. As a team, we need to be brave to take on challenging incidents and find a way to mitigate them as soon as possible. We need to be thoughtful to our clients by maintaining excellent customer service. Thankfully, there is a structured process and guidelines for handling many scenarios. And, we need to be together with the Product and Service team to tackle different subjects.
Q. What is your favorite Equativ memory?
My favorite memory at Equativ would be the amazing kick-off event in Barcelona in June 2022 where we finally got to meet different colleagues from all around the world. It was truly amazing and memorable! On a general note, I like the "croissant-age" culture at work, which ensures hungry employees get their cravings fulfilled almost every morning.