The partnership between Equativ and Adrenalead began in late 2022 and together we've achieved results beyond our expectations.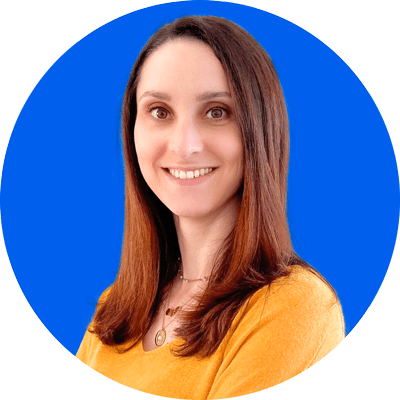 We recently asked Amandine Chevalier, Marketing & Communications Manager at Adrenalead, to tell us more about their solution and the results of their collaboration with us.
Q: Tell us a little bit about Adrenalead.
Adrenalead is the first SaaS marketing platform for customer activation through Web Push notifications and operates an advertising network on this format.
Since 2018 our exclusive cookieless proprietary technology has enabled:
Brands to activate and engage their audiences, as well as acquire new internet users, through our advertising network of over 50 million Web Push subscribers.

Communication agencies to offer their advertiser clients a new audience acquisition lever.

Publishers to activate their audiences by sharing their editorial content, while also enabling them to monetize their audiences if desired.
To respect the privacy of internet users, Adrenalead's technology provides a "Choice First" advertising solution in compliance with GDPR regulations.
Q: What solutions do you offer to publishers?
Publishers can benefit from our solutions in two ways:
With the purpose of audience retention and on-site engagement, they can use our SaaS platform with a monthly subscription that does not require a long-term commitment. The platform allows them to build their own Web Push subscriber base, push their editorial content, and boost sales of their paid content.

The subscriber collection template is fully customizable to seamlessly integrate with their website environment. It is also possible to synchronize their RSS feeds for automated Web Push notification campaigns to inform subscribers about the latest content releases.

When publishers want to monetize their audience, we provide them with our SaaS platform free of charge. Simultaneously, their Web Push subscribers enter our advertising network. We take care of monetizing them thanks to partnerships with agencies, advertisers, and programmatic platforms.
Q: What is the added value of your partnership with Equativ?
Adrenalead was the first Web Push technology on the market to establish partnerships with programmatic players. After successful initial tests with our long-standing partners, it felt natural for us to collaborate with Equativ as the leading independent adtech company on the market.
This strategic partnership allows us to offer advertisers and agencies new inventory through Equativ for the distribution of their programmatic campaigns via Web Push notifications. For our publishers, it ensures diversified and unlimited access to the most lucrative mainstream advertisements on the market.
Q: In your opinion, what is the most impactful technological advancement in the industry right now?
As is the case in many sectors, the widespread deployment of AI is certainly one of the major revolutions of this decade. When integrated into native ads, for example, AI can generate creatives automatically, quickly, and on a large scale. Personalization, as we have recently seen, is a key factor in the success of an advertising campaign.
Q: What is the next major milestone for the industry and Adrenalead?
The digital advertising industry is currently facing one of the biggest challenges in the ecosystem: the end of third-party cookies, which are set to disappear completely by 2024 and we need to prepare for it now.
At Adrenalead, we are focused on tackling three major challenges:

Expanding our network of publishers, developing partnerships with technology providers to refine audience segmentation and offer increasingly precise targeting – e.g. predictive targeting based on AI.

Expanding our presence in new markets – USA, Latam – and extending our footprint in Europe to meet the needs of our advertisers and partners.

Facilitating access to our Web Push inventory through a self-service advertising network.
---