Unifying our culture around common values creates an essential link between employees, encouraging collaboration and sparking new ideas and innovation, which contributes to our ongoing growth and evolution. It was important to us to ensure everyone was involved and we took an inclusive approach in identifying the core values that resonated most with our employees in markets across the globe. Through surveys, individual interviews, and group workshops we defined three values that reflect the company's state of mind and how we work together.
Our Values Reflect:
Be Brave: The idea of trust and responsibility
Be Thoughtful: Openness and attention to others
Be Together: Team spirit in an international and multicultural context
Among these core pillars of our culture, we also value flexibility in the workplace by promoting a hybrid work environment that combines remote and in-office work and emphasizing diversity and inclusion in everything we do. We recently created an Employee Resource Group (The Be Glad Committee) to increase DE&I awareness and education within the company. And, we are also proud to have joined the La French Tech Pacte Parité, which brings together over half the French Tech 120 to commit to working towards a more equal tech ecosystem.
Additionally, we participate in the HappyIndex®AtWork program each year to allow our employees to share feedback on their well-being at work. This allows us to track our results and progress, engage in discussion with our teams in each country, and complement the social barometers and internal surveys we already use to listen to our employees. This year 82% of our staff participated in the survey and we were ranked #4 in the HappyAtWork Index and #7 in the HybridAtWork Index out of more than 1,000 companies.
Key Highlights From This Year's Results:
86% of employees recommended working at Equativ
91% appreciate the quality of relationships (accessibility, sincerity, collaboration) that they develop at work
87% feel they are learning and developing their skills/competencies
84% say that we encourage and respect diversity in the company: attitudes towards women, respect of origins, beliefs, and gender identities, including LQBTQ and people with disabilities
While we are very pleased with the work we've done so far, we know there is always more to do. We are committed to our ongoing efforts to strengthen our culture and support all our employees around the globe.
---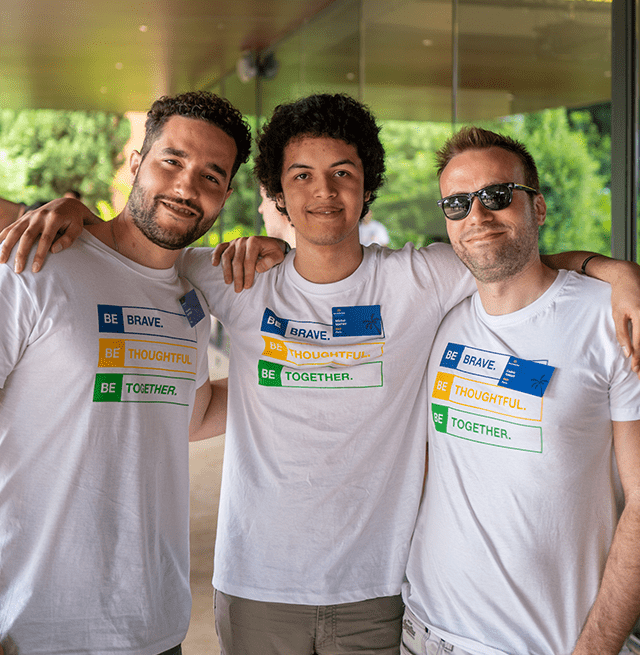 We're hiring!
If you're interested in being a part of the team, check out our current openings