In a previous article, we looked at alternative user identifiers, but as advertising continues its shift towards a cookieless world, identity remains a key topic. Here's what you should know about ID-less inventory and how to prepare to make the most of it.
What is User Identification and Why is it Important?
User identification is essential across programmatic to enable advertisers to efficiently target users and accurately monitor campaigns. Based on a third-party cookie that includes a unique user ID, it is allocated to every unique user by each actor in the value chain before synchronizing with each other.
However, the new GDPR regulations in Europe and, more recently, the new ATT Framework released by Apple have brought the issue of user consent to the table. Looking at data from our SSP for example, in the UK only 8% of in-app iOS 14.5+ inventory has positive consent. This, combined with browsers limiting third-party cookies by default, enables users to easily keep their data private and prevent user identification.
As of today – even with Google delaying cookie phase out – Smart's ID-less inventory counts for more than 30% of our traffic. Ultimately, this means the industry's approach to digital advertising will need a reset and it is well-past time to get prepared.
The Opportunities for Non-Personalized Ads
While navigating this new ID-less environment is challenging for advertisers, it's safe to say that new changes bring new opportunities. Google's delay allows the adtech industry to get adequately prepared before the end of cookies. So, if you haven't yet had the opportunity to test and learn, today is the right time to start.
Here are two good reasons not to delay:
Seizing the opportunity to test and learn before it's too late gives you more time to educate your partners and rethink your success KPIs.
ID-less inventory can help you reach your goals with lower eCPM and lower CPC.
How You Can Seize These Opportunities
We make ID-less targeting easy for your with Smart Auction Packages. As the user ID is not sent in the bid request, our Auction Packages are based. on inventory where a single cross-publisher deal ID is available within your DSP. Check out the catalog of custom ready-to-use deals we offer for your location.
With lower eCPM and CPC, you will need to adapt your media planning and the way you measure performance. Some ways still available to do so include:
measuring with indicators such as CTR, CPM, and brand safety
targeting audiences with advanced options such as semantic contextual
performance targeting such as minimum viewability or completion rate
Understanding the stakes in the shift towards an ID-less environment can help you best prepare for and benefit from this change. We are here to help you reach your goals and accompany you through the test and learn process. Reach out to our team to discuss your campaign strategies.
---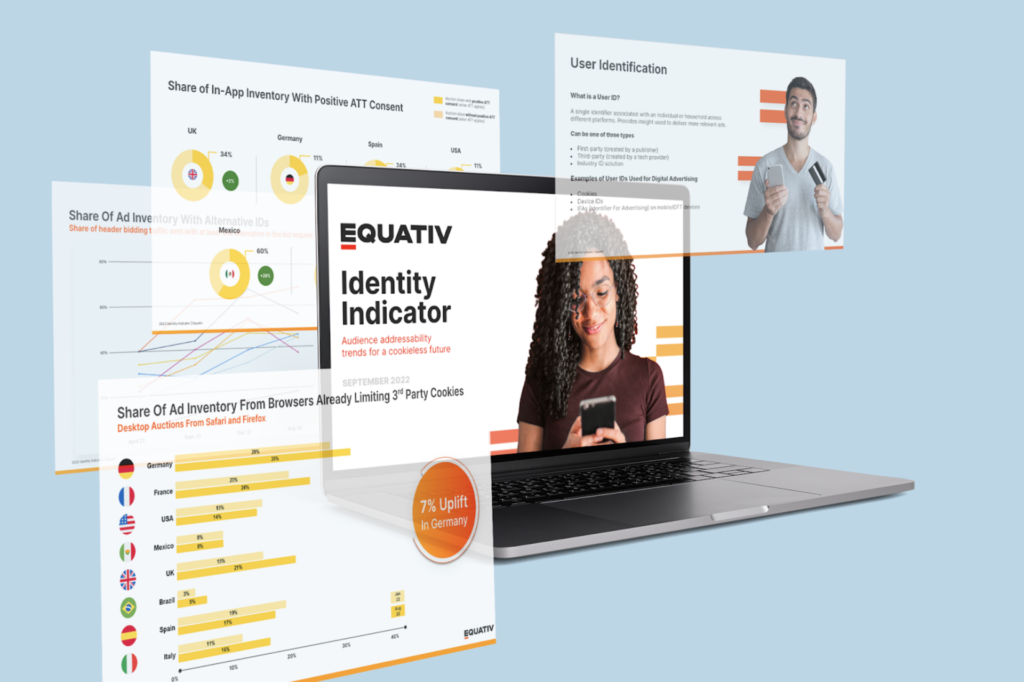 Our Identity Indicator features the latest global identity trends