As one of the largest and fastest-growing ad markets, retail media offers huge potential to marketers and advertisers looking for ways to monetize first-party data. With ad budgets shifting towards performance-driven, closed-loop ads, retail media is on track to continue growing. In fact, it is expected to be a $45B* business by the end of the year in the US alone.
If current trends hold steady, retail media ad spending is well-positioned to surpass traditional TV spending by 2025.* Retailers who are ready to be early adopters of this next big wave of digital advertising will be set to lead the way.
While many believe retail media opportunities are only for big players, that's a myth. Many diverse and medium-sized networks are proving that substantial revenues aren't limited to the big players. In fact, small local retailers with media networks that are interoperable with others can pool their audiences to achieve the scale CPG marketers are looking for.
Another myth we often hear when it comes to retail media is that implementation is a big tech endeavor. In reality, it can be as complicated, or as easy as you choose to make it. While it's true that it is possible to do the work on your own, it may require significant time, budget, and resources. Partnering with a third-party tech provider can make it possible to tap into advanced capabilities and tools without the need for developing internal systems.
We recently partnered with eMarketer on a deep dive report on the topic. Download the report to learn about the key players in the retail media landscape and what's driving its growth. Then, reach out to us to discuss how we can help you set your retail media strategy.
*Source: Retail Media Explainer, eMarketer, 2023
---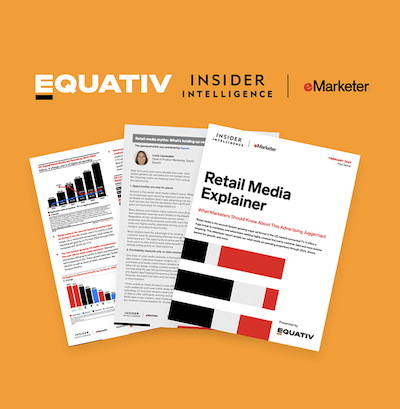 Interested in retail media?