Bring Your
True Self

To Work

We believe diversity, equity, and inclusion are more than just buzzwords. We view everyone as equal and encourage our employees to bring their true selves to work each day.

Who we are shapes what we do. A diverse global team not only offers a unique perspective on developing and providing best-in-class client solutions but also creates an environment inspiring personal growth.
Browse our job offers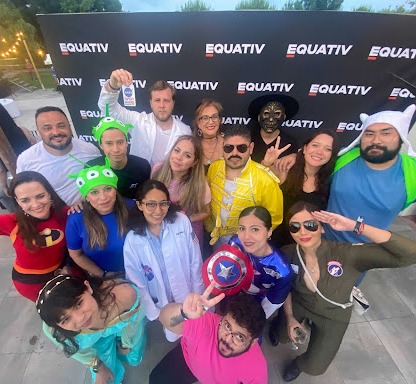 Building Belonging
We are committed to ensuring all our employees feel seen, supported, and empowered. In addition to transparent hiring practices that incorporate diversity, we offer diversity employee resource groups to ensure everyone can express their true self and a quarterly Pulse Survey where employees have a chance to share their feedback on inclusive behaviors in the workplace.
Download our global DE&I report for full details on our efforts.
Download our DE&I report
Gender Equality Index France
We are continually focused on increasing our efforts around gender diversity to attract more women, especially within Tech departments, here at Equativ.
For the fourth year of publication of the Gender Equality Index, we're proud to have achieved a score of 99/100, demonstrating our commitment to equal access to opportunities and pay parity for all our employees.
Join Us