PAC Guide:
A Framework for Optimizing CTV Spend
CTV offers the precision of digital with the impact of linear TV but often comes with concerns about quality and brand safety.
Here at Equativ, we've developed a PAC framework to help ensure you're getting the most out of your CTV spend without the need for compromise or worry.
In this guide, we take a closer look at what Premium, Addressable, and Context mean when it comes to CTV and share best practices for optimizing your CTV spend.
Download the guide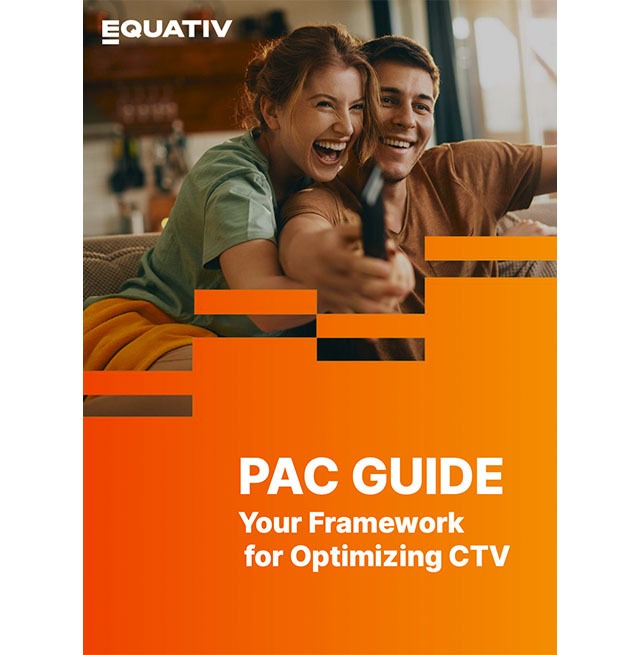 Download Your PAC Guide Today!
Learn more about our CTV solutions
Just because CTV is growing, it doesn't mean you're getting what you deserve. Use the Equativ AdvancedTV platform to keep pace with the changing market.
Our CTV solutions