Paris, March 15, 2018 –  Smart, a key player in programmatic announces the appointment of Romain Job as Chief Product Officer, formerly Country Manager America. As such, Romain's mission is to oversee the entire product strategy, under the responsibility of Cyrille Geffray, CEO of Smart and will continue to sit on the executive committee of the company.
Graduated from Ecole Centrale de Nantes and IAE Nantes, Romain joined Smart as Commercial France in 2007, after a first entrepreneurial experience in renewable energies. During his career at Smart, he opened the German markets, as well as those of Central and Eastern Europe which he respectively took responsibility in 2008 and 2009. In 2013, He opens the US office in New York and becomes in 2017 Country Manager America also ensuring the direction of Central and South America.
"In 11 years at Smart, I saw the company evolve from a team of 3 people to a structured SME of 220 employees. What has not changed is that we always want to do more and better for our customers, " explains Romain Job.
Appointed at the beginning of the year as Chief Product Officer, Romain's mission is to develop the Smart product vision in order to develop and provide new solutions that are increasingly adapted to customers' needs and strategies.
It will support the ever-growing expansion of the company in France and internationally.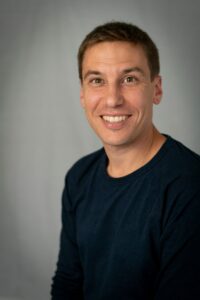 "It all started with the promise of an entrepreneurial project and international ambitions. Today, motivation and energy are still high, even if the company has taken on a new dimension. Faced with a rapidly changing market, my goal is to provide publishers with an advertising monetization platform that guarantees them control over their inventory and data. "
"We are delighted to appoint Romain as Chief Product Officer. His exemplary career with Smart, his knowledge of the ecosystem and his business acumen will play a strategic role in the pursuit of our success and our ability to innovate in a rapidly changing market," says Cyrille Geffray, CEO of Smart.
About Smart
Smart, an advertising monetization platform, enables premium publishers to serve advertisers in search of a quality advertising environment. This holistic, flexible, one-of-a-kind approach helps publishers maintain control and maximize the value of their audience. By adopting a neutral positioning with respect to the demand/advertisers, Smart allows publishers to increase their performance on all channels and on all screens. With 225 employees and 11 offices worldwide. Smart innovates to build a more transparent, high-quality advertising market by collaborating directly with more than 1,000 publishers and ad networks around the world to deliver advertising to more than 50,000 sites and apps, including Altice Media Pub, Next Rule, Aufeminin , Melty, Mondadori, Madvertise, Deezer, Mozoo, The Moneytizer. In 2017, Smart joins Deloitte's Fast 500 EMEA 2017 ranking.
Media contacts
Smart: Nessa Payet – +33 6 12 96 01 61 – pr@smartadserver.com
PR Agency: Giulia Goodwin / Priscilia Fartoukh – +33 (0) 1 43 12 55 72 – SmartAdServer @ hotwireglobal.com