Effortlessly Scale With Curation
Save time and set your own rules
Our curation platform was designed to be intuitive, yet powerful. Combine your data and inventory insights with our reach and SSP capabilities to create bespoke media products. It really is that easy.
Don't want to create a trading desk? Want more control managing your direct publisher relationships? Wish you could create auction packages on your own terms?
Whether you're an agency, publisher, data provider, or retailer, curation helps you put your data to work while increasing revenue and efficiency.
Contact us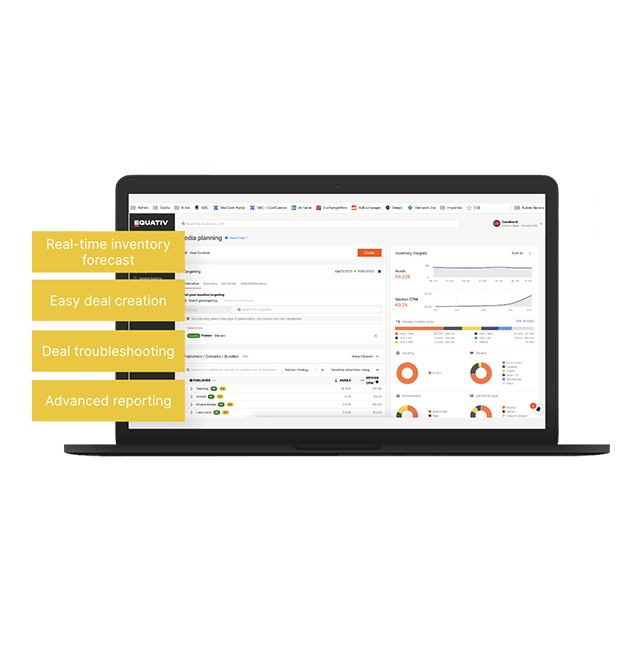 Media + Data
=

Optimal Campaign Performance
Whether you are an advertiser or a publisher, we understand your data needs. We'll help you find the best path for putting data to work.
Contextual Targeting
Hyper-target user interests with AI-powered semantic technology. Unique video and audio capabilities help achieve your KPIs.
First-Party Data Activation
Secure first-party data activation strategies are key to unlocking new revenue streams. Limitless targeting, analytics, and optimization use cases can help you put your data to work.
Performance Targeting
Don't second-guess whether your ads are performing. You can rest assured knowing each impression counts by targeting specific KPIs.
Audience Targeting
Reach and engage audiences on your own terms. Leverage our robust data marketplace of pre-packaged audiences or let us create something custom for you.