Advanced TV, OTT, CTV, Addressable TV… OMG what does it all mean? You've heard people discuss it, but are not yet familiar with these acronyms and terms? After all, they're still relatively new. For context, TV is a $200Bn industry that is undergoing significant disruption, so you should know what it is about! Let's start with the basics: Terminology. And understand the difference between these 3-letter combos. For example, advanced TV is an umbrella term that refers to TV content that evolves beyond traditional, linear TV delivery models, regardless of the device. Let's define the other terms so you will be able to take part in the discussion!
1 – OTT TV (Over The Top)
1.1 – What is it?
"Over the top" TV (OTT TV) means the video content is broadcast via the Internet. This video content is accessible on devices such as a laptop, mobile device, tablet or connected TV. What really characterizes OTT is the fact that users do not pay any subscription to traditional television or cable TV providers to access this type of content. Traditional distribution includes IPTV, cable, satellite, wireless carriers and fiber operators, multiple system operators, MVPDs and major broadcast and cable networks. In contrast, OTT is streamed (and sometimes downloaded) over the internet.
→ Examples include HBO Now, Hulu, Netflix, Disney+ and YouTube.
The number of OTT video subscriptions worldwide will see significant growth in the next four years, rising to 1.81 billion in 2023, from 1.15 billion in 2019. That's a CAGR of about 12.1%.
1.2 – Main benefits
One of the main benefits of OTT technology for advertising is the ability to reach young target audiences and media consumers. A recent Nielsen study shows a 40% growth of cord-cutters in television consumption over the past five years among 18-24-year-olds.
In other words, OTT can be an integral part of your advertising strategy if you want to reach a young and valuable audience.
More Data transparency and better targeting: OTT advertising also provides more transparency as you know to whom the content is delivered. Indeed, it is possible to know who is watching, which content, when, and on which type of device. With OTT technology it is, therefore, possible to accurately target ads and for better performance.Many OTT content companies offer the ability for consumers to choose between potential ads during an upcoming content break. This leads to a greater sense of consumer engagement and transparency with the companies that deliver advertising.
From traditional television to OTT content: OTT content is a major growth category ("20% of TV owners never connect their device to traditional TV signals" according to Samsung data), but it does not mean that there is a gap between traditional advertising and OTT. The transition is smooth as a big part of the programming comes from traditional TV media and formatting remains largely the same. So you have nothing to fear from OTT advertising as consumers will not perceive it as intrusive advertising.
Your business can now take advantage of traditional TV commercials as well as the data-oriented targeting of the online world. This should be seen as an opportunity to reach in media planning.
2 – CTV (Connected TV)
2.1 – What is it?
Connected TV covers all devices that offer multimedia support and can connect to the Internet such as video game consoles, Smart TVs or Blu-ray disc players.
Connected television or CTV is the fusion between traditional television and computer technology since it integrates all Internet and web 2.0 functionalities. In fact, the user interface is typically similar to a smartphone's, which is why it is also called Smart TV.
With connected television, you can access video streaming services (Netflix, Hulu, Youtube, Disne+, etc.) and easily browse movies, series, photos on the web.
2.2 – Main benefits
Connected TV is a natural experience on a big screen that translates into high ad visibility and an equally high completion rate. In a nutshell, it mimics the traditional experience of cable TV, and it should be noted that consumers generally pay more attention to CTV ads, and tend to watch them for a longer period of time.
Real-time measurement: thanks to connected television advertising, you can easily check the effectiveness of your campaigns in a realistic manner. Clicks can occur on video streaming via a laptop or mobile device which tracks the number of views, clicks, conversions and direct responses from campaigns.
A more positive and responsive audience: today, using Smart TVs, viewers can easily choose the content they want to watch, as well as the means of consuming it. Giving the user as much control results in better adherence to the program and therefore leads to high levels of satisfaction. This phenomenon also increases tolerance towards advertising in a positive way since users have a better perception of the service.
Premium content leads to a premium audience: Unlike traditional broadcast TV which offers it's most valuable advertising during limited prime-time hours, CTV broadcasts premium content throughout the day and night, effectively expanding the availability of premium ad inventory. The greater quantity of premium advertising opportunity is valuable to advertisers who want to reach premium audiences through live concerts and major sporting events which suggest we are dealing with a unique audience which potentially means significant returns for advertisers.
3 – Addressable TV
3.1 – What is it?
Addressable TV is the ability to serve different ad content to different audience segments watching the same TV program on IPTV set-top boxes or connected TV sets, based on specific audience targeting. Personalized advertising content can be broadcast in real-time to different audience segments watching the same television program, depending on the composition of the household and using a combination of audience analysis/grouping technologies and broadcast.
Addressable television content is provided by multichannel video programming distributors for pay television, cable television, satellite television, and on-demand subscribers.
Unlike OTT content, which is broadcast via Internet services and therefore does not rely on cable connections, ads on addressable television are broadcasted at the level of the individual household, via cable, satellite and set-top box distribution systems. OTT content is content delivered via Internet services to OTT devices. OTT does not require users to have a cable connection.
3.2 – Main benefits
Greater proximity to the target: with addressable TV, brands have the opportunity to test formats and offer non-standard advertising campaigns because this unique feature allows the viewer to access the brand page after seeing the advertisement and even start shopping.
Real-time measurement: The advertiser receives detailed data on the effectiveness of their advertising campaign, with views/clicks/interactions with the content, behavior analysis, viewer reactions to each format, the ability to conduct surveys, get feedback and more. In addition, you will be able to track your ads' effectiveness across all platforms, helping you increase engagement by adapting your content to specific audiences and devices.
OTT, CTV and Addressable TV advertising solutions are constantly evolving and stand out as the new trend. It is even possible that in future years traditional television services may disappear. This offers new opportunities for publishers to create video content but also for advertisers to reach more and more new users. It is therefore essential today to understand its new terms and to think about the new opportunities available to you.
---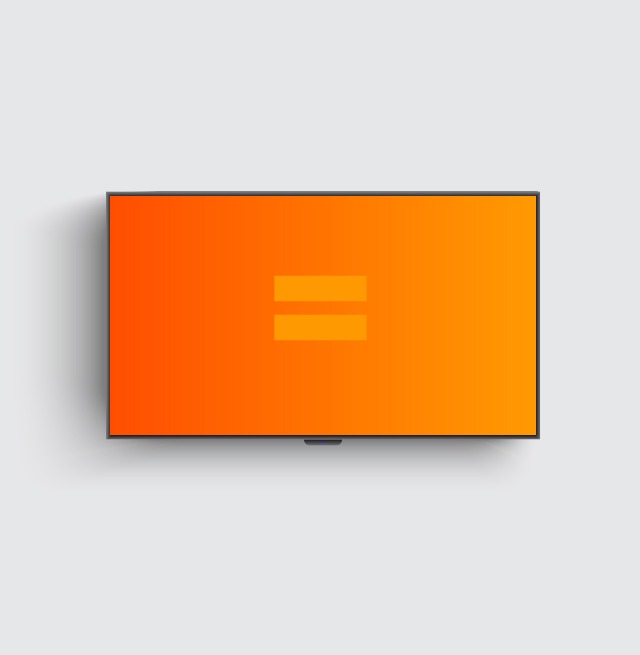 Want to know more about advanced TV?