In 2022, we redesigned our company culture and values to gather our 580+ employees across the globe around a unique DNA and a unified brand.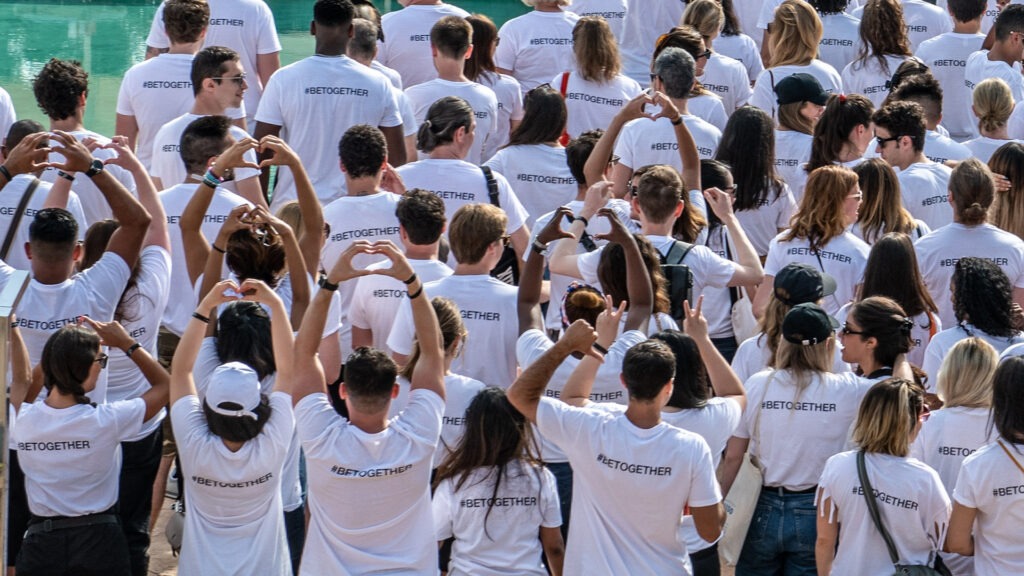 Where do we stand one year later?
We asked our employees, leveraging the annual HappyAtWork®Index, HybridAtWork®Index, and TechAtWork® surveys run by our independent partner, Choose My Company.
This year 90% of our employees across 16 countries participated, sharing feedback on the company culture, their well-being, and their working environment.
#BeTogether – 85% appreciate the quality of human relations (accessibility, sincerity, teamwork, collaboration, etc.) within Equativ

#DEI – 77% say at Equativ everyone benefits from the same opportunities for recruitment, remuneration, and career development (age, gender identity, origins, beliefs, LGBTQIA+, diplomas, disability status, etc.)

#Sustainability – 63% feel that we sufficiently address current environmental issues

#WorkLifeBalance – 87% are satisfied with the way they can organize their professional and personal responsibilities

#WorkingEnvironment – 85% feel more efficient and productive when working in hybrid mode

#CompanyCulture – 84% recommend working at Equativ

In 2023, these results earned us a global engagement score of 78.4% and a #1 ranking in the HappyAtWork®Index- category: "Global companies from 200 to 999 employees" by Choose My Company.
Our Takeaways
We are proud of these results and pleased to share three takeaways:
Equativ's core values – Be Brave, Be Thoughtful, Be Together – which reflect our mindset at work are robust.

They feed the company purpose, they guide our behaviors and ways of collaborating, and they emphasize our diversity and inclusion goals.

Our hybrid model of work is well-balanced as evidenced by the fact that we have been recognized by our employees for our favorable working environment that provides a balance between office life and remote work.

We need to pursue our efforts to scale on sustainability and limit our impact on the environment.

On that last point in 2023:
We implemented more robust governance to better drive our Corporate Social Responsibility (CSR) strategy around our three pillars: environment, people, and business ethics.

We accelerated our Campaign Decarbonization Project, which aims to measure and reduce the carbon footprint of digital campaigns delivered with our solutions.

We shared best practices in our Guide to Creating Sustainable Advertising Campaigns, to help the adtech industry be more eco-responsible.

We run our carbon footprint assessment: Scope 1,2,3 on Equativ global perimeter, certified ADEME, to understand where we have room for carbon footprint reduction.
Thanks again to all our employees for transparently sharing their thoughts, and for the 4,360 verbatims collected through the Survey. We remain highly committed to our ongoing efforts to strengthen our culture and support our employees all around the globe.